- 12 days
Tour Details & Information, Tour Code: SI-SRA-01
Detailed Itinerary
Day 1: Begin of Tour Sorong (Irian Jaya/West Papua) - Raja Ampat Shakti
(L/D)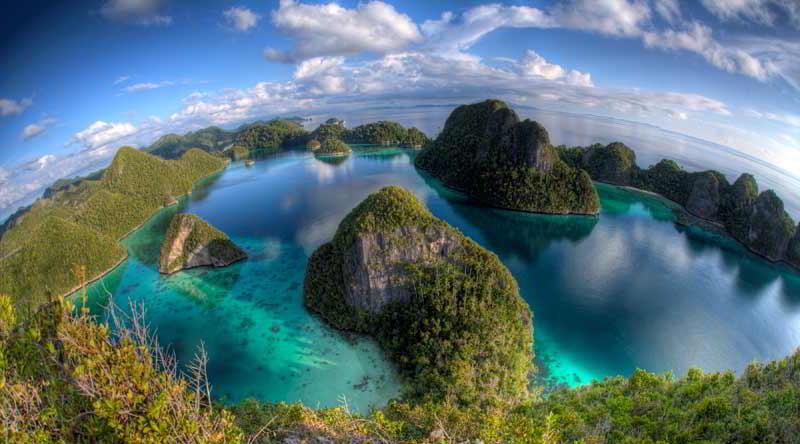 Shakti in Raja Ampat
Day 2: Raja Ampat Shakti
(B/L/D)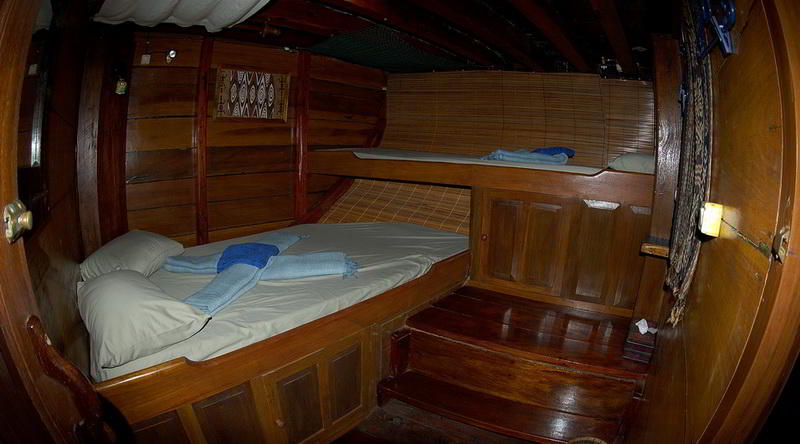 Shakti Raja Ampat cabin
Day 3: Raja Ampat Shakti
(B/L/D)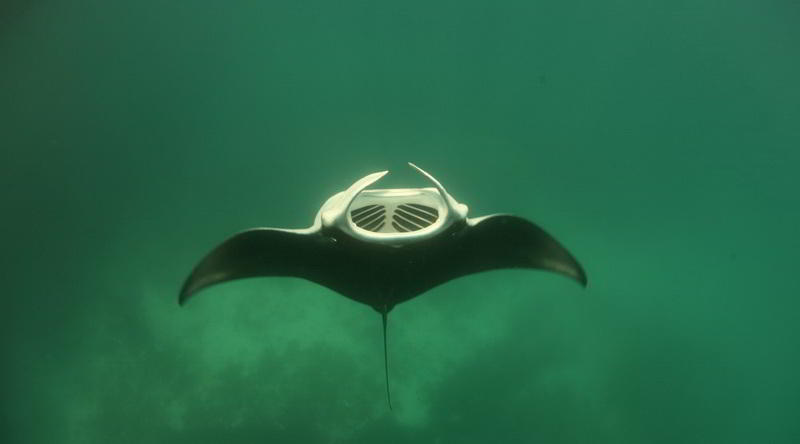 Manta Raja Ampat
Day 4: Raja Ampat Shakti
(B/L/D)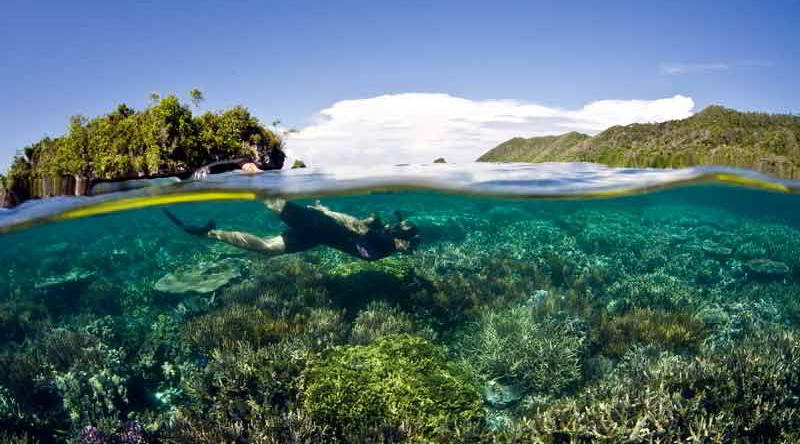 Underwater world Raja Ampat
Day 5: Raja Ampat Shakti
(B/L/D)
Underwater world Raja Ampat
Day 6: Raja Ampat Shakti
(B/L/D)
Shakti in Raja Ampat
Day 7: Raja Ampat Shakti
(B/L/D)
Diving Raja Ampat
Day 8: Raja Ampat Shakti
(B/L/D)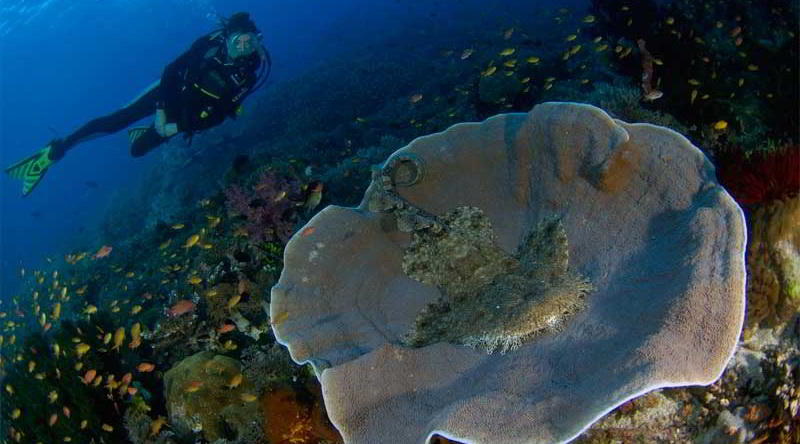 Wobbegong in Raja Ampat
Day 9: Raja Ampat Shakti
(B/L/D)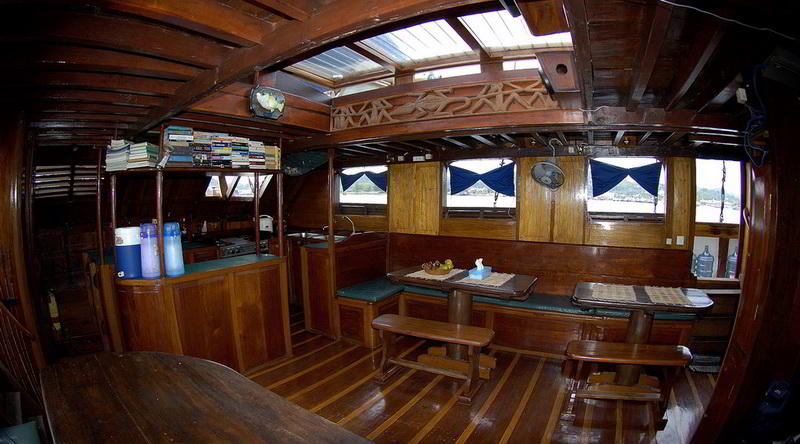 Shakti Raja Ampat Restaurant
Day 10: Raja Ampat Shakti
(B/L/D)
Boat Ride Raja Ampat
Day 11: Raja Ampat Shakti
(B/L/D)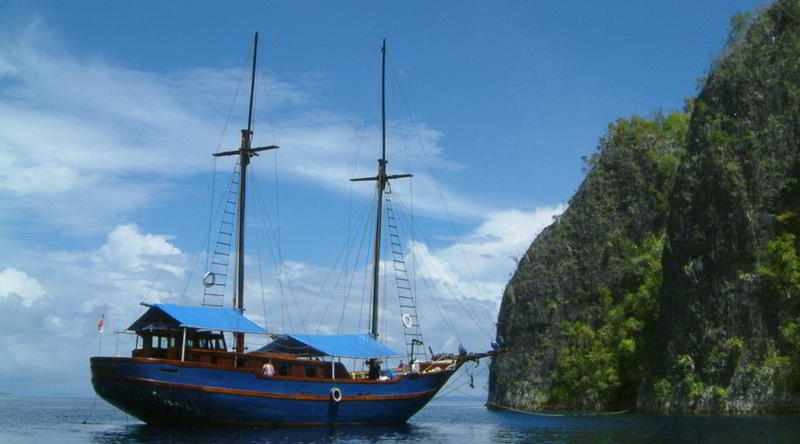 Shakti Raja Ampat
Day 12: Raja Ampat Shakti - End of Tour Sorong (Irian Jaya/West Papua)
(B)
Shakti in Raja Ampat
Hotels, Rates & Information
Hotels for this Tour
(Changing the hotels according to your wishes is no problem!)
Location
Comfort Hotels
Raja Ampat Shakti
Shakti
Boat
Standard Kabine
Rates
Options
Comfort
Rate per person
On request
Changing or adapting this tour to match your personal needs, interests and wishes is, as always, possible. Please contact us! Group rates (closed groups only, min. 4 Pax) on request.
Single Supplement
On Request
Use our travel bag to remember tours and quickly access them later through the Travel Bag Menue (, comes up as soon as you add a tour) - Or to add them to a tour request for an individual offer.
Add to your travel bag list
Map
In progress
Information, Services, Remarks
Depart/Arrive:

Sorong (Irian Jaya/West Papua) / Sorong (Irian Jaya/West Papua)


Hotel/Airport Transfers:

Transfers are inclusive from and to above mentioned airports and hotels of the immediate area.

Services (included):

Transfers from/to Sorong airport Full Board (3 meals per day and snacks) Drinks (tea, coffee, drinking water) cabin with aircondition Towels and Linen Stand Up Paddleboards (SUP) Diving
Meal Plan as stated:
11x Breakfast 11x Lunch/Lunchbox 11x Dinner

Not included

Own expenses
Additional services (marked 'optional' above)
Programme not mentioned above
Season Surcharges
Domestic flights, alcoholic beverages and soft drinks, tips Park Tag Fee: IDR 1.000.000 p.P. (ca. EUR 70,-, valid for 1 Jahr) Nitrox Dive Equipment


Best Season(s):

September - June
Rainy Season: July/August

Important Remarks:

Shakti is available for private charter for a minimum of 8 nights (EUR 2,850 per night).
Diving only for certified divers.
Shakti operates only with its lovely dog Shanti on board. Shanti is an extremely loved member of the Shakti family and cannot be left behind. If you struggle with allergies please take precautionary steps.
The route can be adapted for private charter. Changes due to weather, current or wave conditions are possible.
Please pay attention to the Travel Information provided.
When travelling islamic countries there can be interference during the month of Ramadan, other high holidays and fridays.
Volcanism: The Sunda Islands and the Sunda Archipelago are of volcanic orgin and show high volcanic activity. Accrodingly it may be possible that tours, routings and activities (especially those involving or near volcanoes) need to be altered in case of high activity or order by the government.
This tour is not soutable for people with reduced mobility. If you are unsure if you meet the requirements please contact us! We will try to find a solution for your individual needs.