Parahyangan - The Traditions of West Java - 9 days
Individual Private Tour - Tour Details & Information, Tour Code: SI-JKT-AT1
Detailed Itinerary
Day 1: Begin of Tour Jakarta (Java) - Jakarta
(L)
Istiqlal Mosque in JakartaMeet your personal guide upon arrival in Jakarta and start your tour with an exploration of the city. The program features the National Square with the National Monument Monas and the Presidential Palace. Move on to the business district. After lunch visit the "Beautiful Indonesia Miniature" Park. The expedition shows traditional houses from 27 provinces. Overnight in Jakarta.
Day 2: Jakarta - Bandung
(B/L)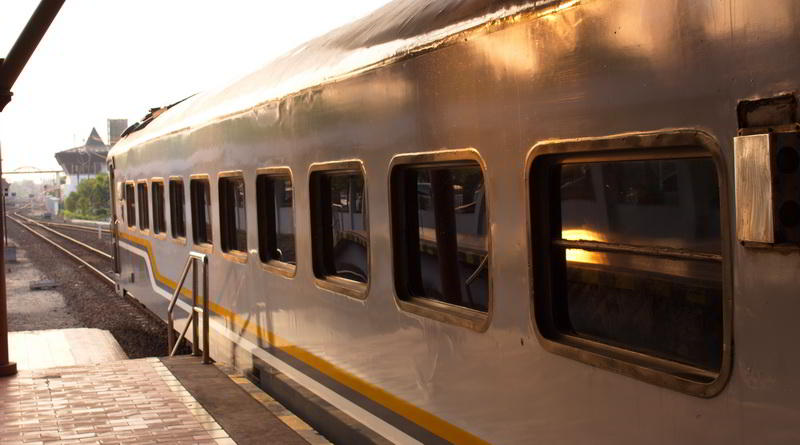 Train Station, JavaBreakfast at the hotel. Depart on a three-hour journey to Bandung by train. In 1955 Bandung was the venue of the Asia-Africa Conference, a meeting of Asian and African states to promote economic cooperation and in opposition to colonialism and neocolonialism. Colonial remnants can still be seen on Jalan Braga with its many Dutch buildings. Lunch at a local cafe. The next stop is Gedung Sate, an architectural interesting building from the 1920s. In the afternoon, enjoy a performance with traditional bamboo instruments performed by Javanese musicians from the Pak Ujo Angklung School.
Day 3: Bandung
(B/L)
Tangkuban Perahu, JavaA full day excursion to Tangkuban Perahu volcano. The name means upturned boat in English, and originates from its distinct shape. Myths and legends surround the crater. The Sundanese people tell the story how Sangkuriang created the volcano. Continue to Sariater Hot Springs, a beautiful pool filled with hot spring water from Tangkuban Perahu. Typical Sundanese food for lunch. Drive back to Bandung and visit the famous fashion shops on Cihampelas Street.
Day 4: Bandung - Sumedang - Cirebon
(B/L)
The highway east of Bandung to Cirebon follows the route of the "Great Post Road" which was built in the 19th century. Visit the Museum Prabu Geusan Ulun en-route in Sumedang. The museum shows furniture, silverware, ceremonial garb, and royal umbrellas. Cirebon is the oldest city in West Java. Visit the Kasepuhan Palace with the royal heirlooms. Visit the tomb of Sunan Gunung Jati, who ruled in Cirebon during the 16th century. He was one of the nine wali (religious leader). They brought Islam to the island of Java. Overnight at hotel in Cirebon.
Day 5: Cirebon - Tasikmalaya - Garut
(B/L)
Volcano near Garut, JavaContinue the journey to Garut via Kampung Sampireum, the center of various types of handicrafts from materials including rattan and bamboo. Visit the Naga Village next. The residents of the traditional village preserve old Sundanese customs. The after noon is free at your leisure.
Day 6: Garut - Bogor
(B/L)
Mosque near Garut, JavaExplore the village and see the daily activities of villagers, farmers, and traders. Then continue with the drive back to Bogor. During the Dutch colonial times Bogor was a famous mountain resort named "Buitzenborg". Today the town is still surrounded by a beautiful landscape and tea plantations.
Day 7: Bogor - Carita/Anyer
(B/L)
BougainvilleaStart the day with a visit of the Botanical Gardens of Bogor. The estate is home of a collection of over 15,000 species of exotic plants. Continue the tour with a drive to Carita Beach on the west coast of Java.
Day 8: Carita/Anyer - Badui - Carita/Anyer
(B/L)
Today is a full day trip to the outer Badui Village. The local community living in the traditional village upholds their unique customs and traditions. Their society is split into groups, the inner and outer Badui. The inner Badui live isolated from the modern world.
Day 9: Carita/Anyer - End of Tour Jakarta (Java)
(B)
The Morning is free at your leisure until your transfer to Jakarta Airport. An optional tour to Krakatau can be arranged.
Hotels, Rates & Information
Hotels for this Tour
(Changing the hotels according to your wishes is no problem!)
Location
Comfort Hotels
Deluxe Hotels
Jakarta
Novotel Jakarta Cikini

Deluxe
The Sultan

Deluxe
Bandung
Grand Preanger

Superior
Sheraton Bandung

Superior
Cirebon
Prima Cirebon


Santika Cirebon


Garut
Sumber Alam


Kampung Sampireun


Bogor
Santika Bogor


Novotel Bogor


Carita/Anyer
Aston Anyer Beach Hotel

Superior
Aston Anyer Beach Hotel

Superior
Rates
Options
Comfort
Deluxe
Rate per person
EUR 1.060
USD 1,175
EUR 1.218
USD 1,355
Based on individual private tour, min. 2 travellers in double/twin room
Changing or adapting this tour to match your personal needs, interests and wishes is, as always, possible. Please contact us! Group rates (closed groups only, min. 4 Pax) on request.
Single Supplement
EUR 342
USD 381
EUR 486
USD 541
Single Traveller
EUR 1.905
USD 2,120
EUR 2.190
USD 2,435
Use our travel bag to remember tours and quickly access them later through the Travel Bag Menue (, comes up as soon as you add a tour) - Or to add them to a tour request for an individual offer.
Add to your travel bag list
Map
In progress
Information, Services, Remarks
Depart/Arrive:

Jakarta (Java) / Jakarta (Java)


Hotel/Airport Transfers:

Transfers are inclusive from and to above mentioned airports and hotels of the immediate area.

Services (included):

Private tour
English speaking guide
Air-conditioned car
Accomodation: DBL room hotels (or similar)
Transfers and entrance fees as per itinerary
Meal Plan as stated:
8x Breakfast 8x Lunch/Lunchbox

Not included

Own expenses
Additional services (marked 'optional' above)
Programme not mentioned above
Season Surcharges


Best Season(s):

April - November

Important Remarks:

Min. 2 Persons. Single traveller rates on request.
Please pay attention to the Travel Information provided.
When travelling islamic countries there can be interference during the month of Ramadan, other high holidays and fridays.
Volcanism: The Sunda Islands and the Sunda Archipelago are of volcanic orgin and show high volcanic activity. Accrodingly it may be possible that tours, routings and activities (especially those involving or near volcanoes) need to be altered in case of high activity or order by the government.
This tour is not soutable for people with reduced mobility. If you are unsure if you meet the requirements please contact us! We will try to find a solution for your individual needs.