Birding in Nusa Tenggara - 12 days
Individual Private Tour - Tour Details & Information, Tour Code: SI-NTT-02
Detailed Itinerary
Day 1: Begin of Tour Labuan Bajo (Flores) - Labuan Bajo - Rinca
(L/D)
Kanawa Island, Komodo National ParkUpon arrival transfer to harbor to take boat to Rinca island. In Rinca start tracing the birds inland, the trek to explore the possibility to encounter Komodo Dragon is included.  Overnight on board.
Day 2: Rinca - Kalong - Labuan Bajo
(B/L/D)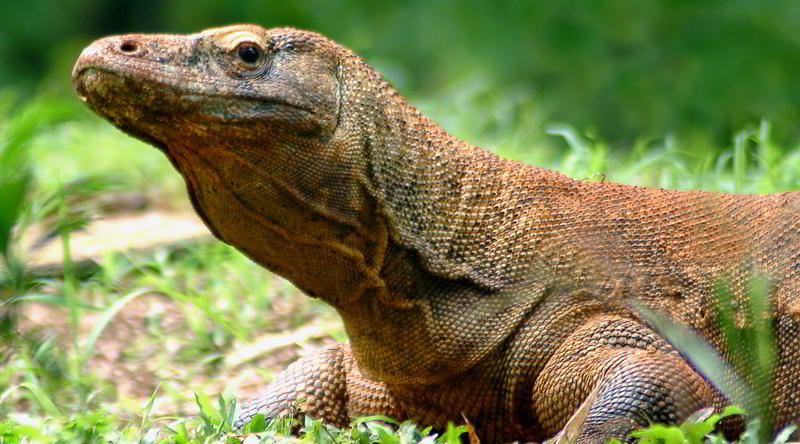 Komodo dragonEarly in the morning depart to Komodo. You have the chance to see the komodo dragons during another trekking tour. On the way to Labuan Bajo stop at Pantai Merah. The beach is known for its pink color and crystal clear water, inviting you to swim and relax. Stay there until the afternoon. Return to Labuan Bajo. Overnight at Labuan Bajo.
Day 3: Labuan Bajo - Ruteng
(B/L/D)
Lingko Randang, FloresEarly morning drive to Ruteng. Stop near the village of Cara in the Cancar region to see the Lingko a rice field in the shape of a spider web. It is probably the only rice field of this kind in the world. Visit the Ruteng Nature Conservation Park next. The park is home to the bare-throated whistler (Pachycephala nudigula) or Ngkiong in the local tongue. A small singing bird endemic to the island. It is worth to visit the Park early in the morning to hear them sing (if there is no rain and strong winds). There is also a young volcano in the park area. The Anak Ranakah (Child of Ranakah) emerged during an eruption in 1987. Overnight at Ruteng.
Day 4: Ruteng - Bajawa
(B/L/D)
Leave Ruteng after an early breakfast. Drive to Bajawa. En route stop at Ranamese Lake and follow the trail into the cloudy and mystic forest around the lake. Overnight at a simple guesthouse in Bajawa.
Day 5: Bajawa - Moni
(B/L/D)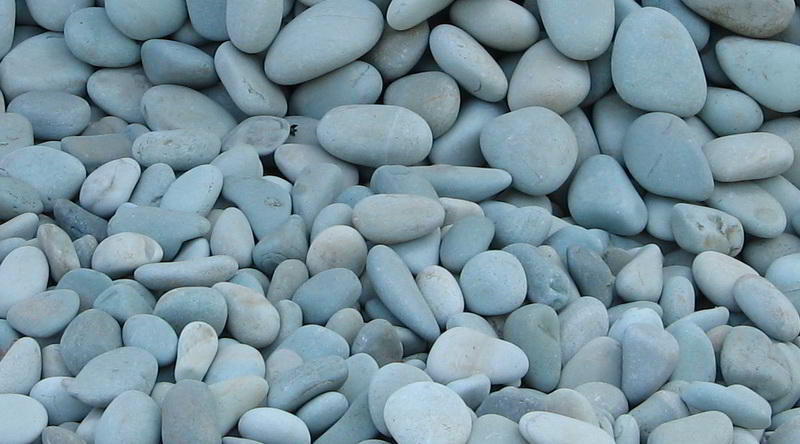 Beach Pebbles, FloresVisit Ngada villages Langa and Bena which are beautifully located at the slope of volcanoes. Proceed afterwards Penggajawa beach – where people collecting blue pebbles for inter insular trading. Late afternoon arrive Moni.
Day 6: Moni - Ende
(B/L/D)
Crater Lakes KelimutuLeave the guest house around 04:00 hrs and drive up to the three-coloured lake of Kelimutu, one of Indonesia's most dramatic sights. The three lakes are set in deep craters at a height of 1,600m above sea level. Return to Moni for breakfast, and then continue to Ende for its traditional market. Overnight in Ende.
Day 7: Ende - Tambolaka - Waikabubak
(B/L/D)
Breakfast at guesthouse. Flight from Ende to Tambolaka on Sumba island. Late afternoon birding near Waikabubak. Overnight at Waikabubak.
Day 8: Waikabubak - Manupeu Tanah Daru Nationalpark - Waikabubak
(B/L/D)
Leave hotel at 04:00 AM to drive towards Lewa. Stop along the way at fruiting trees Arrived at Km51 about 07:00 AM. Look for birds around the patches of degraded forest until 11:30 AM. Lunch in Lewa. Drive to a patch of forest about 8 km west of Lewa. Continued on to Langgaliru, about another 5 km. Walk along tracks on the left at a down-hill right hand crash barrier. Tracks went steeply up hill to clearing. Late afternoon drive to Waikabubak for overnight.
Day 9: Waikabubak - Manupeu Tanah Daru Nationalpark - Waikabubak
(B/L/D)
Leave at 05:30 AM, 1 hour drive back to Manupeu Tanah Daru National Park. The park was founded in 1998 and later in 2016 it was joined with the Laiwangi Wangameti National Park to form the new MaTaLaWa National Park. The sanctuary is home to approximately 118 plant species, 87 bird species and 57 butterfly species. 10 of the bird species are endemic to the island of Sumba. These are among others Sumba yellow-crested cockatoo (Cacatua sulphurea citrinocristata), Sumba green pigeon (Treron teysmannii), Sumba flycatcher (Ficedula harterti), Sumba cicadabird (Edolisoma dohertyi), apricot-breasted sunbird (Cinnyris buettikoferi) and Sumba hornbill (Rhyticeros everetti). First stop of the day at the suspension bridge across river at the western edge of the park and walked up stream along the southern bank of river to trace the Elegant Pitta crossed the river and up to road. Heading eastwards along the road, then take a vehicular track on right (south side) to river to trace Cinnamon-banded Kingfisher. Walk up river for 2 km until came to a fence on track about 10:00 AM. Return to car at 11:00 AM.  Drive to top of hill and birding the last section of forest and the start of the plantation.  Drive back to Lewa for lunch.  Afternoon drive back to Waingapu.  Then proceed to Yumbu at 15:30 to look for Button-quail, arrived 16:00 and birding until 05:30 pm and return to the hotel.
Day 10: Waikabubak - Manupeu Tanah Daru Nationalpark - Tarimbang
(B/L/D)
Leave hotel at 5.30 am drive west to Km 49 and turned south to Tarimbang. Birding along road in the forest from 8.30 am to 10.00, Elegant Pitta (Pitta elegans) near the village. Drive to Laputi waterfall near Praingkareha and arrive at about 12.00. Walk to the base of the multi-level fall after a short 15 minute-walk. The Laputi waterfall is one of the three big waterfalls at MaTaLaWa National park. Drive on to the top of falls and continue on to Langgaliru - Wangameti. Birding a section of road (2 km) of primary forest along stream. Drive on a short way to trace Yellow-crested Cockatoo (Cacatua sulphurea). Walk back to forest and walk the road again. Return to the car at 3.30 pm and drive to Tarimbang. Overnight at local guest house.
Day 11: Tarimbang - Manupeu Tanah Daru Nationalpark - Waikabubak
(B/L/D)
Birding the coastal beach forest from 06:00-07:00 AM and relaxed on beach for morning. After lunch drive back to Waingapu. Birding the forest at the Tarimbang junction for about an hour. Arrive back in Waingapu and drive straight to Kadumbul wetland, south-east of Yumbu on Melolo Road.
Day 12: Waikabubak - Tambolaka - End of Tour Denpasar (Bali)
(B)
After breakfast, transfer to Tambolaka airport to catch your flight back to Denpasar or to your next destination.
Hotels, Rates & Information
Hotels for this Tour
(Changing the hotels according to your wishes is no problem!)
Location
Comfort Hotels
Rinca
Fan Cabin Boat
Boat

Labuan Bajo
Puri Sari Beach Hotel

Deluxe
Ruteng
Ara Garden Inn
Homestay/Guesthouse
Standard
Bajawa
Sanian
Homestay/Guesthouse

Moni
Kelimutu Eco Lodge
Homestay/Guesthouse

Ende
Grand Wisata
Homestay/Guesthouse

Waikabubak
Manandang Hotel
Homestay/Guesthouse

Tarimbang
Tarimbang Guestouse
Homestay/Guesthouse

Rates
Options
Comfort
Rate per person
On request
Based on individual private tour, min. 2 travellers in double/twin room
Changing or adapting this tour to match your personal needs, interests and wishes is, as always, possible. Please contact us! Group rates (closed groups only, min. 4 Pax) on request.
Single Supplement
On Request
Single Traveller
On Request
Use our travel bag to remember tours and quickly access them later through the Travel Bag Menue (, comes up as soon as you add a tour) - Or to add them to a tour request for an individual offer.
Add to your travel bag list
Map
In progress
Information, Services, Remarks
Depart/Arrive:

Labuan Bajo (Flores) / Denpasar (Bali)


Hotel/Airport Transfers:

Transfers are inclusive from and to above mentioned airports and hotels of the immediate area.

Services (included):

Private tour
English speaking guide
Air-conditioned car with driver
Accomodation: DBL room hotels (or similar)
Transfers, Entrance fees as per itinerary
Domestic flight: Flores - Sumba
Meal Plan as stated:
11x Breakfast 11x Lunch/Lunchbox 11x Dinner

Not included

Own expenses
Additional services (marked 'optional' above)
Programme not mentioned above
Season Surcharges
Conversation fee Komodo National Park (USD 15,- p.p.) and Manupeu Tanadaru National Park


Best Season(s):

April - November

Important Remarks:

Min. 2 Persons. Single traveller rates on request.
Important information for traveler: Outside of highly touristic regions like Bali there is only a limited touristic infrastructure available. Regular flight connections, restaurants and hotels (all classes from simple to high end) are limited. Flight cancellations and delays are quite common. Please don't expect amenities like warm water, air-conditioning and even comfortable beds at all hotels and homestays during the round trip. This applies especially outside of bigger cities.

Please pay attention to the Travel Information provided.
When travelling islamic countries there can be interference during the month of Ramadan, other high holidays and fridays.
Volcanism: The Sunda Islands and the Sunda Archipelago are of volcanic orgin and show high volcanic activity. Accrodingly it may be possible that tours, routings and activities (especially those involving or near volcanoes) need to be altered in case of high activity or order by the government.
This tour is not soutable for people with reduced mobility. If you are unsure if you meet the requirements please contact us! We will try to find a solution for your individual needs.