Sandakan Safari - 3 days
Individual Private Tour - Tour Details & Information, Tour Code: MD-SDK-02
Detailed Itinerary
Day 1: Begin of Tour Sandakan (Sabah) - Selingan
(L/D)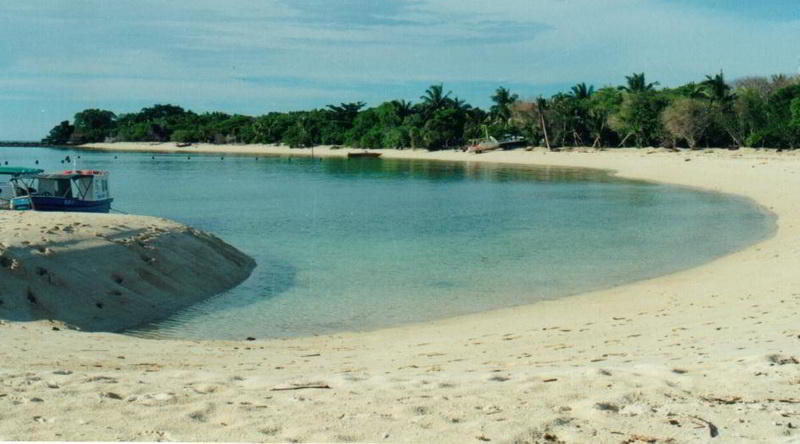 Pulau Selingan Turtle IslandMeeting personal guide upon arrival at Sandakan airport or at hotel lobby. Transfer to Sandakan jetty for boat ride to Selingan island. The transfer will take approximately 90 minutes. Check in at Selingan Chalte and lunch at the restaurant. The afternoon is free at your leisure. You can go for a swim or relax at the breach. Dinner at the restaurant. Go for a guided walk to the beach after nightfall to see the turtle protection project. A ranger will inform you about the work. Female turtles come to the beach and lay their eggs at the beach. The rangers will dig the nests up again and rebury them in a protected area. The releasing of baby turtles will be documented for scientific purpose. Overnight at chalet. The use of flash fotography is prohibited during the turtle observation.
Day 2: Selingan - Sukau
(B/L/D)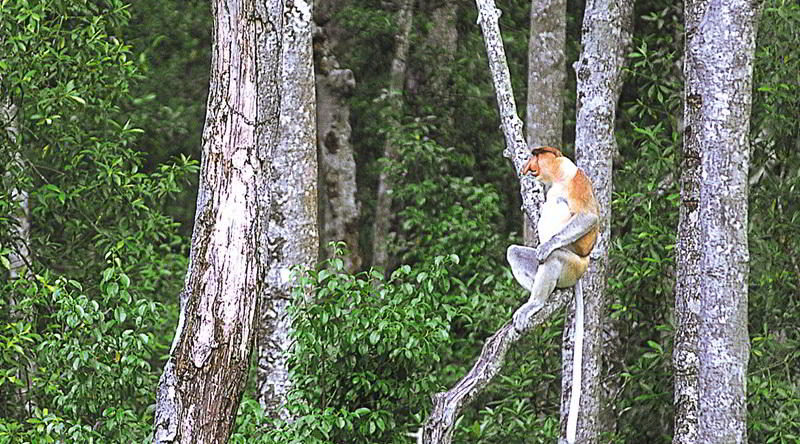 Proboscis MonkeyLeave the island for Sandakan in the morning at 06:30 AM. After breakfast at a local restaurant return to Sepilok for a visit at the feeding platform. The Sepilok Orang-Utan Rehabilitation Centre was established in 1964 at Kabili-Sepilok Forest Reserve. The facility provides medical care for orphaned and confiscated orangutans as well as dozens of other wildlife species. Today 60 - 80 orangutans live on the premises. In 2014 an orangutan nursery was added to the centre. You will start the visit at Sepilok with a walk along the plankway to reach the feeding platform. Daily feeding starts at 10:00 AM. Take your time and watch the orangutans interact. Afterwards drive to the neighbouring Bornean Sun Bear Conservation Centre, which aims to raise public awareness about the plight of the Malayan sun bear (Helarctos malayanus) and to raise conservation awareness about this species. You can watch the sun bears in their outdoor habitat from an observation platform. Drive to the jetty in Sandakan and boat ride to Kinabatangan river. Cross the waters of the Sulu Sea and passby the mangrove foret at the Lower Kinabatangan. Lunch at Abai Village. Continue the boat ride to Sukau. Check-in at Kinabatangan Riverside Lodge. Late in the afternoon you will go on a cruise along Menanggul River. Explore animal live at the river banks until night falls. Dinner and overnight at Lodge.
Day 3: Sukau - End of Tour Sandakan (Sabah)
(B/L)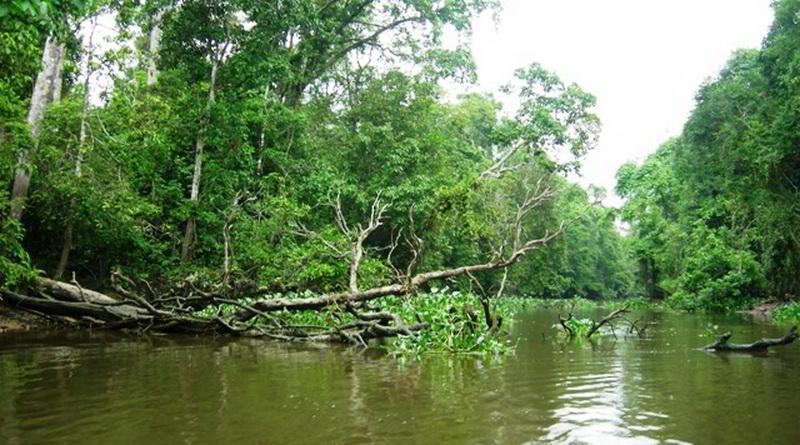 Kinabatangan RiverReturn to Sandakan after breakfast. Watch out for local wildlife during the 2.5hrs long boat ride. Have lunch in a local restaurant upon arrival in Sandakan. Afterwards transfer to Sandakan airport.
Hotels, Rates & Information
Hotels for this Tour
(Changing the hotels according to your wishes is no problem!)
Location
Comfort Hotels
Selingan
Selingan Island

Chalet w/ Bathroom
Sukau
Kinabatangan Riverside Lodge

Chalet ohne/without Aircondition
Rates
Options
Comfort
Rate per person
EUR 660
USD 730
Based on individual private tour, min. 2 travellers in double/twin room
Changing or adapting this tour to match your personal needs, interests and wishes is, as always, possible. Please contact us! Group rates (closed groups only, min. 4 Pax) on request.
Single Supplement
EUR 79
USD 88
Single Traveller
EUR 1.185
USD 1,320
Use our travel bag to remember tours and quickly access them later through the Travel Bag Menue (, comes up as soon as you add a tour) - Or to add them to a tour request for an individual offer.
Add to your travel bag list
Map
In progress
Information, Services, Remarks
Depart/Arrive:

Sandakan (Sabah) / Sandakan (Sabah)


Hotel/Airport Transfers:

Transfers are inclusive from and to above mentioned airports and hotels of the immediate area.

Services (included):

Private tour
English speaking guide
Air-conditioned car with driver
Accomodation: DBL room hotels (or similar)
Transfers, Entrance fees as per itinerary
Meal Plan as stated:
2x Breakfast 3x Lunch/Lunchbox 2x Dinner

Not included

Own expenses
Additional services (marked 'optional' above)
Programme not mentioned above
Season Surcharges


Best Season(s):

April - September

Important Remarks:

Min. 2 Persons. Single traveller rates on request.
Important information: All programmes and transfers by boat are on seat-in-coach base (group). You may be in a small group with other people.
-
Please pay attention to the Travel Information provided.
When travelling islamic countries there can be interference during the month of Ramadan, other high holidays and fridays.
Volcanism: The Sunda Islands and the Sunda Archipelago are of volcanic orgin and show high volcanic activity. Accrodingly it may be possible that tours, routings and activities (especially those involving or near volcanoes) need to be altered in case of high activity or order by the government.
This tour is not soutable for people with reduced mobility. If you are unsure if you meet the requirements please contact us! We will try to find a solution for your individual needs.
During the dry season severe haze caused by wood fires in Borneo and Sumatra can possibly affect this region. Please keep yourself updated using the ASEAN Regional Haze Situation Center.